Try in the Browser | Check out my youtube channel
---
This is strictly for educational purposes only. (plz don't sue me)
Models
I created the models using the open source project MagicaVoxel.
All of the characters are based on other open source developers:
If you'd like to see someone else in the game, please open an issue!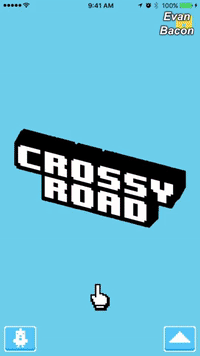 Performance
Learn about how I made this game perform well in the browser: performance.
Stack
Disclaimer
I am in no way associated with Hipster Whale.
I am using this copyrighted work under the fair use/educational purpose doctrine. For free community education.
License
The game's source code is made available under the MIT license. Some of the dependencies are licensed differently, with the BSD license, for example.
---
Expo Crossy Road
🐥🚙 Crossy Road game clone made in Expo (iOS, Android, web), THREE.js, Tween, React Native. 🐔
Expo Crossy Road Info
🕒 Last Update
5 months ago