OWASP Find Security Bugs
Find Security Bugs is the SpotBugs plugin for security audits of Java web applications.
Website : http://find-sec-bugs.github.io/
Main developers
Notable contributions
Project Sponsors
The development of Find Security Bugs is supported by GoSecure since 2016. The support includes the development of new detectors and the research for new vulnerability classes.
Screenshots
Eclipse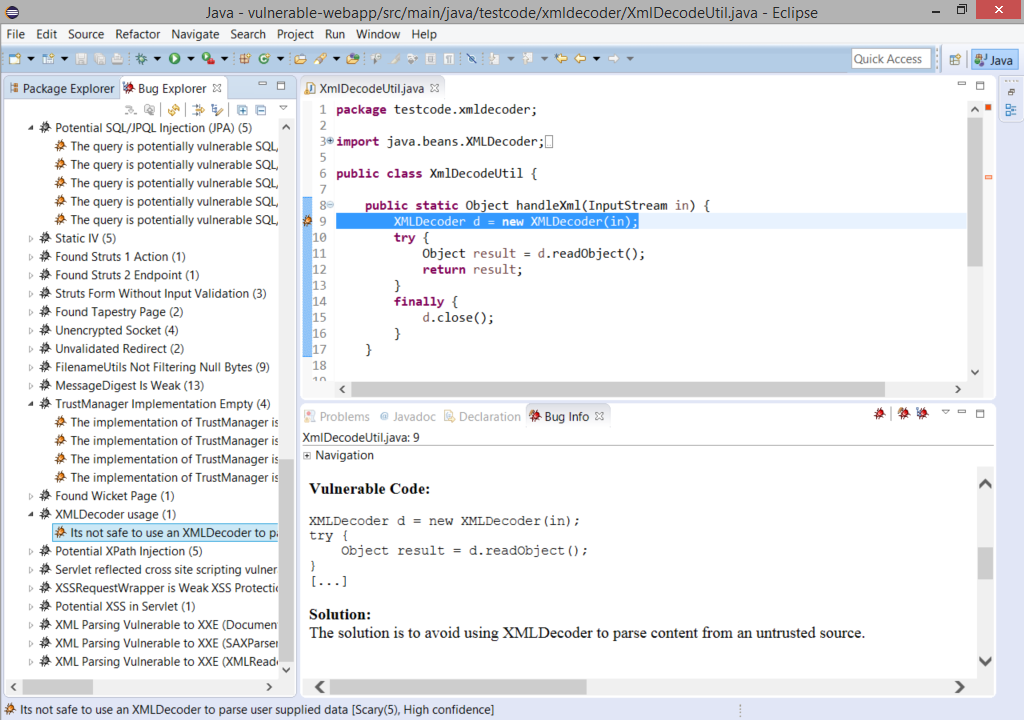 IntelliJ / Android Studio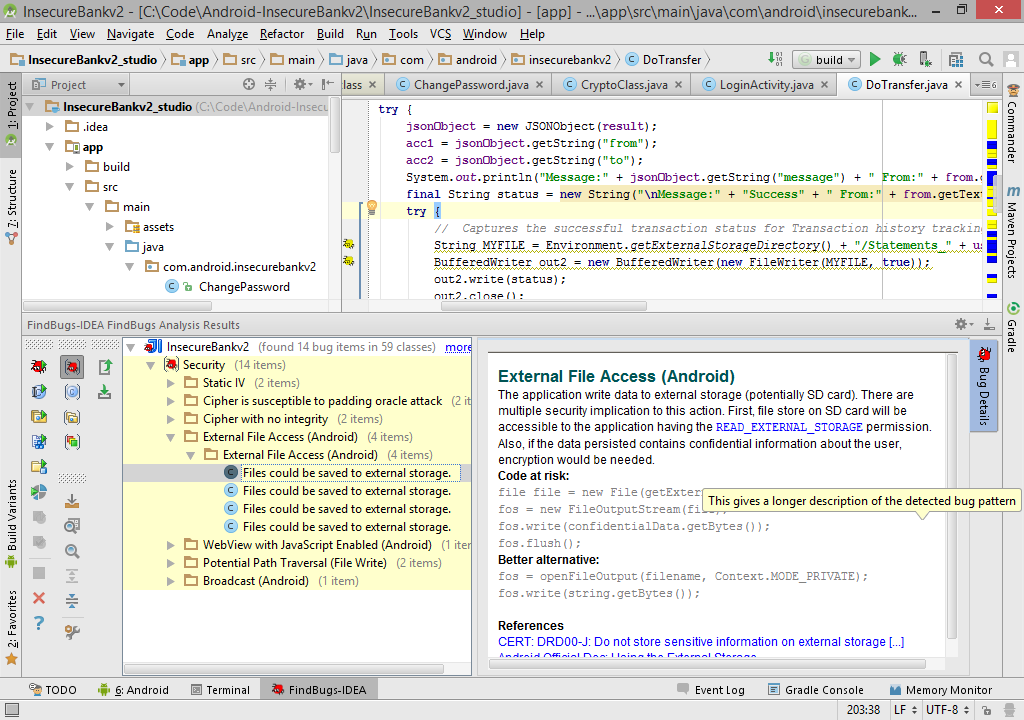 SonarQube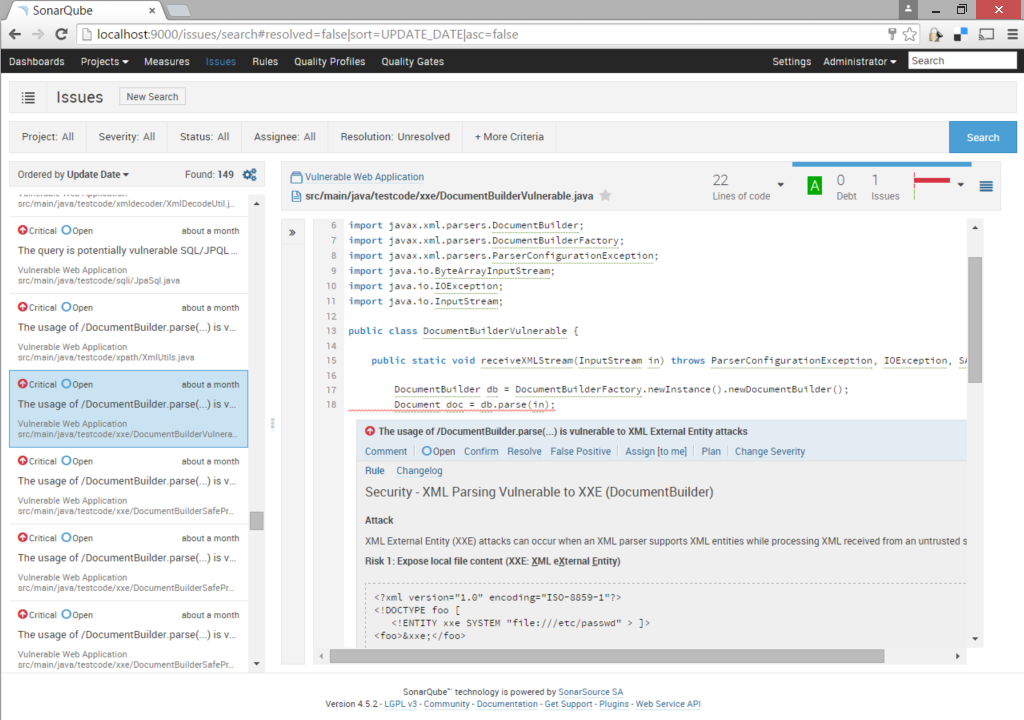 License
This software is release under LGPL.
Find Sec Bugs
The SpotBugs plugin for security audits of Java web applications and Android applications. (Also work with Kotlin, Groovy and Scala projects)
Find Sec Bugs Info
🕒 Last Update
5 months ago